The Christmas Math Teaser... Explained!
Earlier this week, we posted a brain teaser. Here it is:




We've had a lot of good guesses, and we decided that we would break it down to reveal the answer! Oh man, math... fun right? You've definitely been waiting more for the blog we promised last week about some of the more effective exercises to drop the incoming Holiday pounds... Jeebus knows we all need it. Fear not! It'll come just in time for those New Year resolutions that we swear we'll do for longer than a week! Anywho, away we go!




The first few steps everyone seems to get.

Three snowflakes equals thirty. That's 3x=30, or x=10. One snowflake equals 10.

Next, one snowflake and two candy canes equals twenty. The known snowflake is 10, leaving us with:

10+2x=20

2x=10

x=5

Great! 10+5+5=20. Simple! Now, we have one candy cane plus two sets of two wine glasses equals nine.

5+2x=9

2x=4

x=2

Sweet! So one set of glasses equals two.




Finally, we have the last part of the equation:




This... THIS part is the section that causes the most confusion. People make critical errors here that lead to all sorts of wrong answers. So what is it? Well, there's the issue with the single wine glass, as opposed to there being two in the previous picture. There also appears to be a lot of people forgetting to stick to the order of operations, or PEMDAS. This acronym stands for (P)arenthesis, (E)xponents, (M)ultiply, (D)ivide, (A)dd, (S)ubtract. Most seem to simply add then multiply, left to right. The order of operations doesn't allow for this, unfortunately.

We have the candy cane added in to a single wine glass multiplied by a snowflake. Five plus two? Nah, the previous picture had two glasses, this only has one! 5+1x10. If your answer was 60 or 70, you forgot out PEMDAS... that tricky little so and so. If you mentally add in parenthesis, you can easily avoid this mistake. The problem should read:

5+(1x10)=?

5+(10)=?

15=?

Heyooo! It's 15! If you'd like us to tackle your math homework, our rate is $50 an hour! (just kidding)




12/23/2016

---
Pets deserve a Christmas, too!
This week, we've assembled some items that will hopefully excite your pets more than the wrapping paper it comes in. Check them out, beginning with: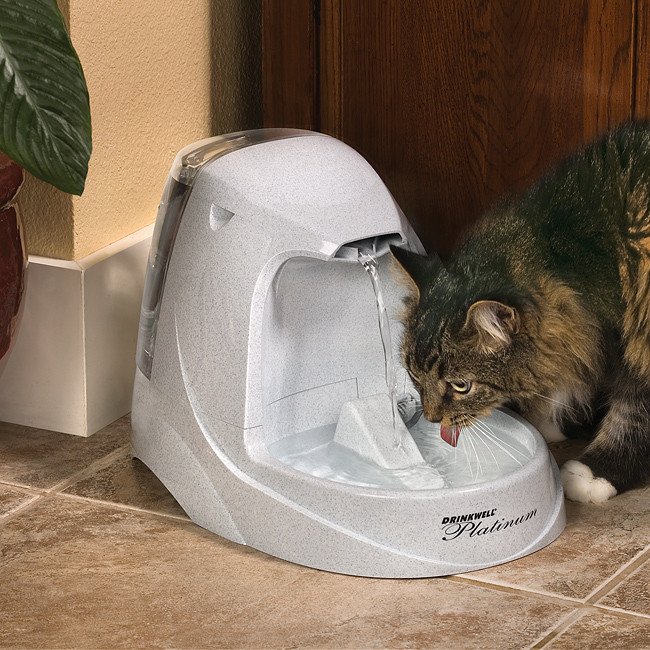 Drinkwell Platinum Fountain
Who wants to drink water that's been sitting stagnant all day? Especially when, well, you may have not given it a cleaning in a little while, either. Sounds like a situation only a person lost in a desert could deal with. Thankfully, you can fix that for your pet! This fountain keeps their water tasting fresher by aerating and filtering it!
Get it here!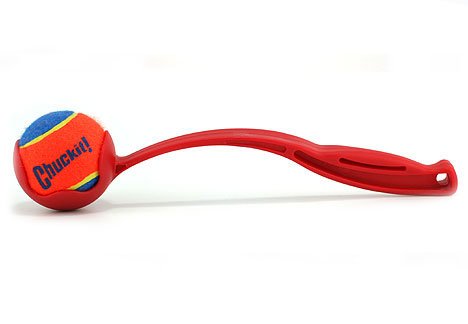 Chuckit! Launcher
What better game do dogs love to play than fetch? Mine plays chess with me sometimes, but that's neither here nor there. This toy will keep your dog running and running and your arm not getting as worn out as a pitcher in the 6th. It's called the Chuckit! Launcher. Basically, it's a stick shaped to launch a ball about three times as far you would normally be able to throw it. And hey, it even allows for a no-slobber pick-up. Whew.
Get it here!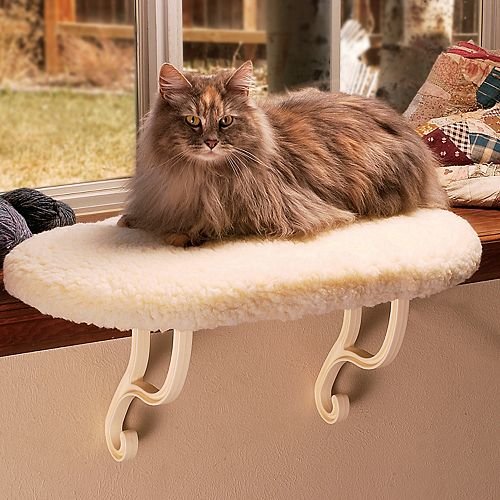 K & H Pet Kitty Sill
You know it, I know it. Cats can be lazier than, well, other cats. This is actually because they have evolved as predators and only need to be active during hunting times. So for the rest of the 15 hours on average, they like to hang out. Give them a cool place to do it! This window sill is the perfect place to chill; they can bask in the sunlight and have a view of things going on outside or their domain indoors. The cover is made out of orthopedic foam, as well, for reduced impact on joints. That's always a bonus.
Get it here!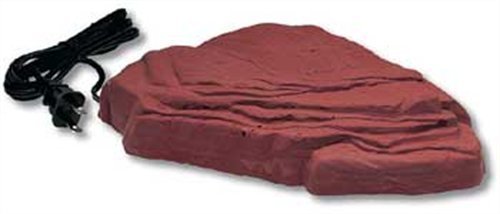 Zoo Med ReptiCare Rock Heater
Reptile friends, we haven't forgotten about you! Much like a basking cat, reptiles absolutely love to hang out. This rock is more than just a new piece of furniture, though. It is heated to help aid in the digestion of our cold-blooded baby's food. Just remember, this isn't a primary source of heat!
Get it here!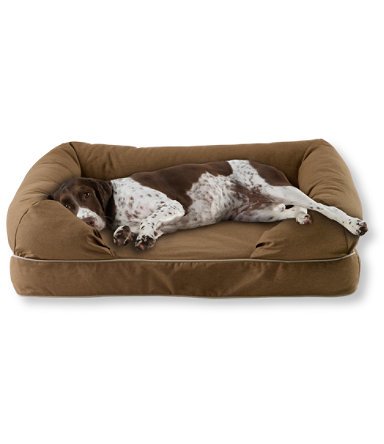 Therapeutic Dog Couch
There seems to be a theme here with things to lay on. No matter, it's the season to lay down and veg! And what better way than to do it on a memory foam couch that'll fit your curled up frame? Especially after a long day of barking at anything that moves outside. It comes in four sizes, too, so your Chihuahua doesn't need to feel like he's all alone in a California King.
Get it here!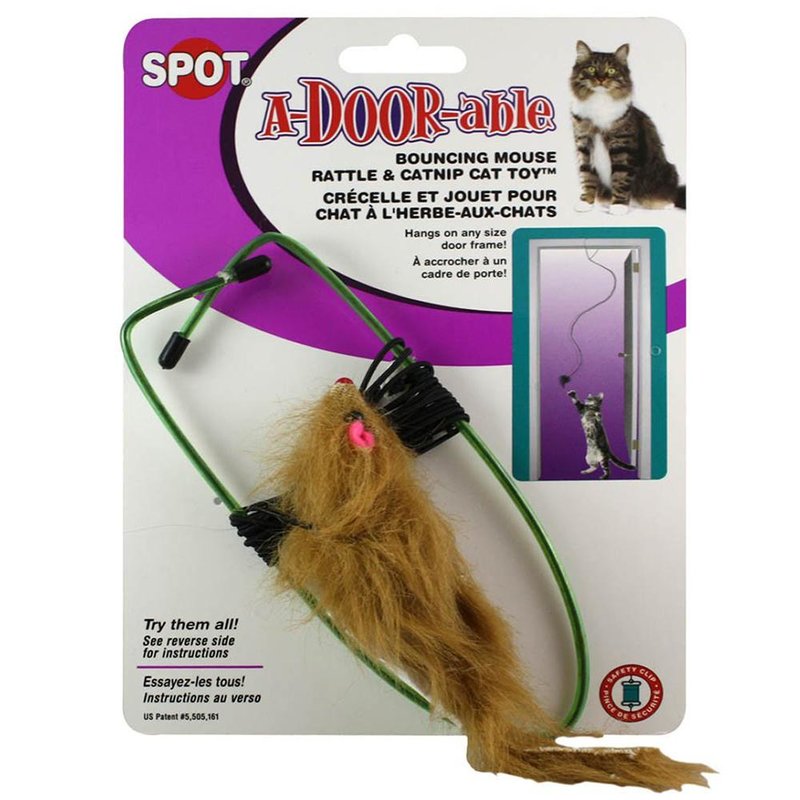 A-Door-Able Bouncing Mouse
We've touched on how cats sleep for an average time of 15 hours, so let's get them up and running for the remaining 9! This will probably do the trick; it dangles off the top of a doorway on a stretchy string—and it's filled with catnip. So if your cat is pretty chubby like mine, this'll be a fun way for him to exercise.
Get it here!
Speaking of getting exercise… Wait for our next blog, where we will give you some of the best moves to work off those Holiday meals!
12/16/2016
---
Best Places to Visit During December
Looking to curb the winter cold? Looking to embrace it? We've got suggestions for both! We get it, your town can be pretty boring when winter sets in. You're looking to break out to beat the boredom; you've already played 5 minutes of Minesweeper on your computer and you've got the itch to travel. Let us break down some awesome places to visit this month, starting with:

Los Cabos, Mexico
The U.S. might build a wall, but c'mon… we're going to fly over it--both ways. This is currently the fastest growing resort area in Mexico and it has plenty to do. Snorkeling, whale-watching, and hang-gliding. There's even an historic mission to visit for the history buff in you! Strangely enough, the top rated restaurant is an Italian place… but let's be real, you're going to have to try it and any other Spanish joints you see.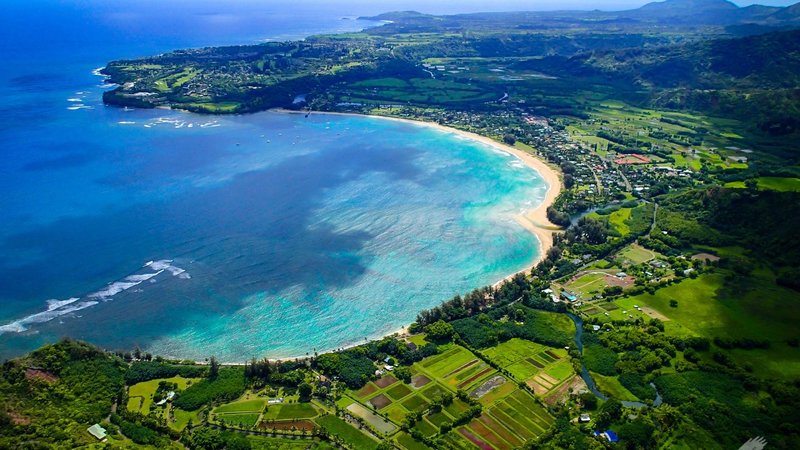 Kauai, Hawaii
Hawaii is great. Everyone knows that. Beaches, beaches, beaches. You can walk any direction you want and end up near a beach—true fact. Kauai is called the Garden Island and is the least commercially developed island in the Hawaiian Archipelago. There's a lot of activities to do here, including: visiting the "Grand Canyon of the Pacific", the Waimea Canyon; experiencing life on a sugar plantation at the Grove Farm Homestead Museum; and hiking the Kalalau Trail, a trail that is 22 miles to travel both ways and may require a night of camping for most.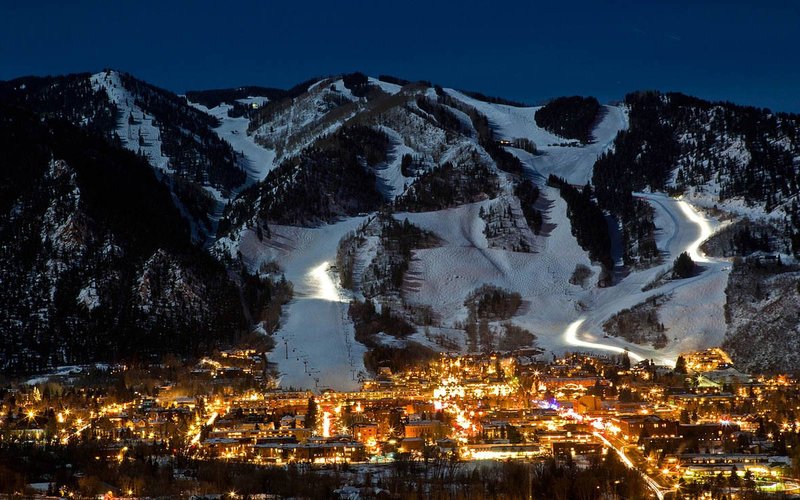 Aspen, Colorado
Escape the snow? SNOW WAY! Embrace it! Visiting one of the best winter resort towns in the U.S. is never a bad idea. There's so many fun activities to do you won't even realize how much exercise you're actually getting! Rent some skis or a board for the day and hit the slopes until you can't move! There's even an art museum full of modern art if you're feeling cultured, or a mining and ranching museum if you're feeling brawny and adventurous!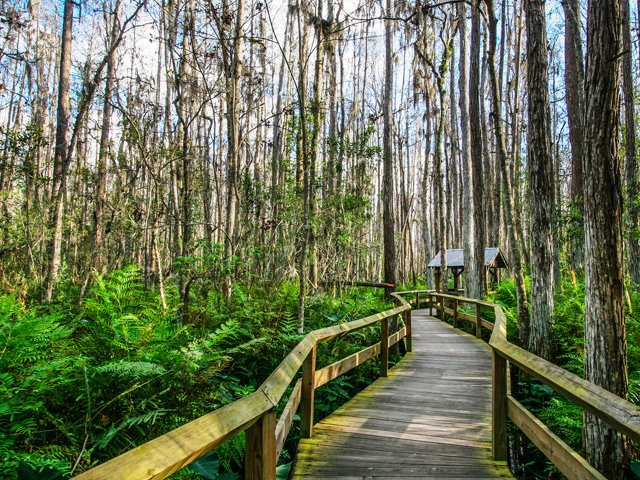 Florida Everglades, Florida
December marks the start of the dry season for the Everglades, and the temperatures are definitely higher than the snowy north this time of year—82 degrees as of this writing. The national park services offer a per-vehicle 7-day pass for only $25. Plenty of time to get in your camping and sight-seeing fix! Apart from the biking, canoeing, and hiking to do, you can also visit a cold-war era missile launch site! But get there early, it's first come first serve.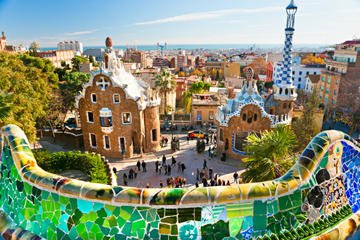 Barcelona, Spain
Stay in North America? I think not! Let's take a vacation that'll give us some serious jet-lag. Barcelona is one of the top rated places to travel in the world, and has even received a Traveler's Choice award on tripadvisor.com. With over 2,000 potential things to do and visit, it could be tough to squeeze everything into one vacation. Luckily, there are services that guide you to some of the best Barcelona has to offer. Some of these tours start at under $100 dollars a person for full or half-day tours! That seems like an amazing deal to be shown some of the architecture and art pieces to found along the streets. Who knows? Maybe you'll want to discover everything. Maybe you'll find yourself halfway through the list of thousands of awesome things and decide you might need a vacation to the United States!
12/8/2016
---
5 Ways to Give Back This Season

Donate your time
Arguably one of the greatest things any human possesses is their time. So we're kicking off this blog of generosity with the ultimate way to give back this year, (and really, any time of year!) volunteering! There's so many ways to volunteer, it'd be impossible to list them all, but a few good options are: volunteering at homeless shelters, food banks, and helping set up and pass out water for fun runs. I also have a very good friend who participates in the Big Brother Big Sister program; guiding youths to success by assisting them in everyday activities.
Make care kits for the homeless


This is something I've seen done for years. The basic idea is to buy a bunch of travel size essentials, package them up, and pass them out to the homeless. Small things like travel size toothbrushes, toothpaste, shaving cream, and a cheap razor can really make the difference in a person's mood.
Donate old clothes


You've got a ton of old clothes from shopping trips long past that... well, let's face it, you wore once then never put it on again. And be real, you probably will never bust out that awesome six-year-old top again. The best thing you can do (for all of humanity) is to let it go. Drop it and everything else you don't wear anymore at your local Salvation Army! Not only do you provide your awesome duds for cheap to people who are watching every penny that flows in and out of their wallet like a hawk, you provide more space for you to get the latest fashions! My advice for getting rid of clothes: face all hangars in one direction. When you wear something, the next time you hang it back up, hang it in the opposite direction. After a set amount of time, say five months, take everything that remains facing the original direction and donate it!
Leave cookies for your mailman


Mail carriers have a pretty tough job in the winter. Slogging through the snow to make sure your spam snail mail makes it to your door (hey look, we're pre-approved for ANOTHER MasterCard!). The least you can do is surprise them with some of your awesome cookies; I know you can bake like a champ, show the mail carrier! Or even a nice hand-written letter might make their day!
Donate to local animal shelters


Our furry friends need help, too! Donating to your local animal shelter is pretty easy nowadays. Most have options to do it straight on their websites. Another good way is via your local PetSmart. If you're already there buying things for your pet, you can easily donate a small monetary amount while you're checking out your other items. This money stays within the community and is dispersed to local animal shelters. And don't forget you can also just adopt a pet… that'll definitely make the whole family happy.
12/1/2016
---
5 Things We Love About This Time of Year
What are the best parts about this time of year? We've come up with a list highlighting some of these aspects that hold a special place in our hearts, starting with:
Pumpkin spice… everything.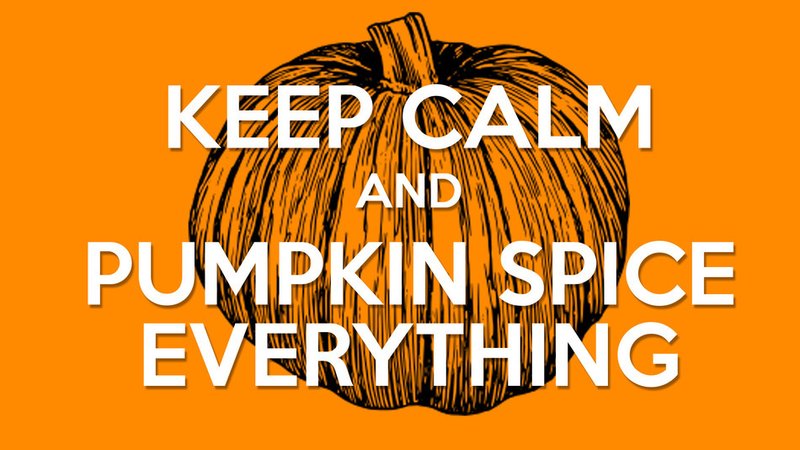 Let's be honest. Who can resist hitting up Starbucks almost daily for the best-selling seasonal beverage? We can't. They say variety is the spice of life, but Pumpkin Spice Lattes disprove that every year. It's Starbuck's number one selling seasonal drink, and we just can't get enough of it!
Eating as much as you want on the holidays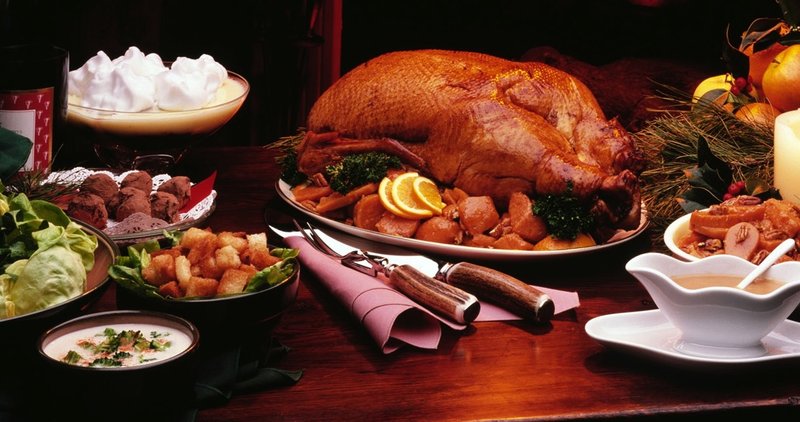 It's basically impossible to go without loading up on the best foods you'll have all year in two gigantic meals within a month's span. Turkey, ham, green bean casserole, mashed potatoes… and gravy. Gravy on everything, please. It's not uncommon to load up on the calories this season, especially when Grandma won't let you leave your plate without finishing. We can fix it later, right? Isn't that what New Years is for?
More family time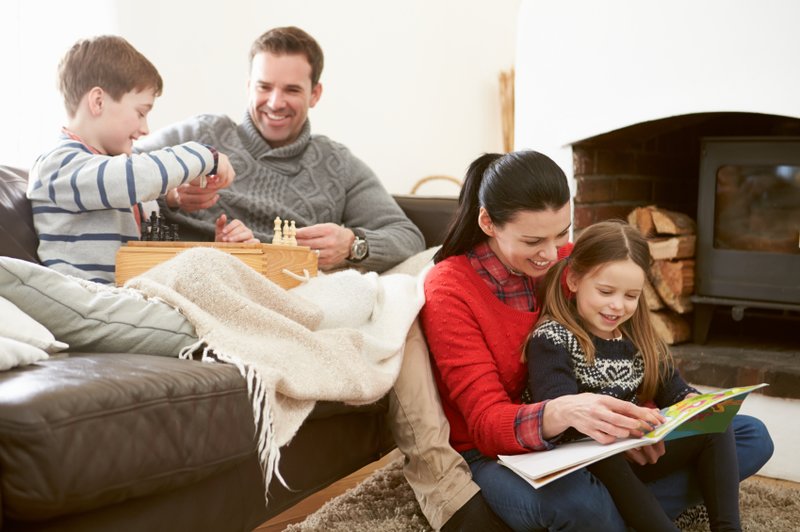 Thanksgiving and Christmas are all about family, and people travel out back to their old stomping grounds every year to share this time together. The busiest travel day of the year is the day before Thanksgiving, as most people work right up until that time. But driving through traffic or waiting at the airport is all worth it once you get home to get that special dessert only your Great Grandmother can make juuust right. Once Christmas rolls around, parents are elated to see their child's enjoyment that Santa has brought.
Hitting the slopes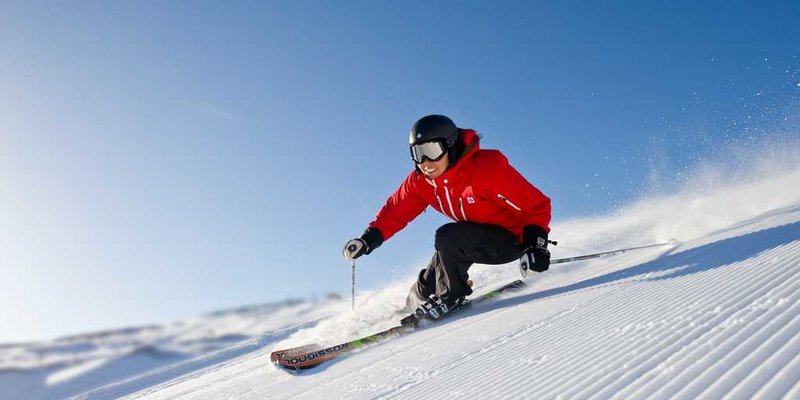 Skiing. Snowboarding. Tubing.
Some of the coolest winter days always involve heading to the nearest mountain or big hill and sliding down it. It's great exercise for the kids and for you (but we're not too worried about working off those big meals just yet) and it's an awesome time to bring some of their friends to stimulate social development. You just might end up getting some bumps and bruises—you really shouldn't have tried the double black diamond yet—but sipping some hot chocolate at the lodge later on makes it all worth it.
The shopping deals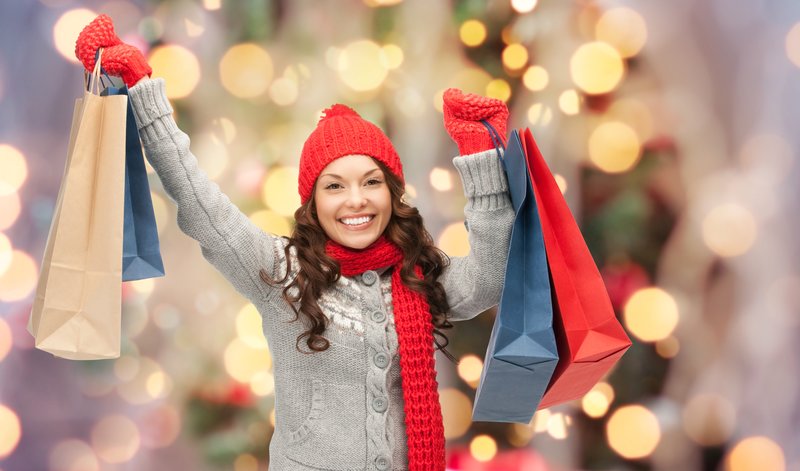 Sales?! Where?! The mere mention of the word perks up most mom's heads like a meerkat family in the desert. New toy your daughter hasn't stopped talking about? Video game your son gets giddy for whenever the commercial hits the t.v.? Got 'em both already, AND for 25% off. You've even already picked up that tool set your husband mentioned once then never spoke of again. Getting everything on the list has almost top-priority and retail giants like Target and Walmart offer the best deals on almost everything in their store. And thankfully, online shopping has been blasting off year after year, reducing the need to bother with standing in line for 10 hours in the cold. We thank them for that.
What else do you enjoy about this season? Let us know on our Face Book Page!
11/21/2016